Oven-Baked Sandwich Box Lunch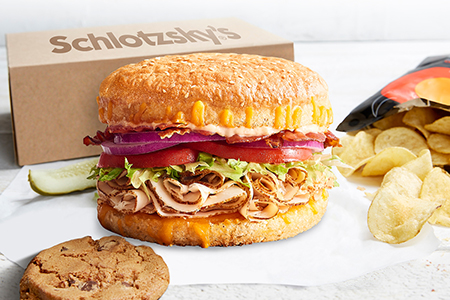 Featuring our famous Fresh-From-Scratch® sourdough buns, these sandwiches are oven-baked to bring that classic "only at Schlotzsky's" taste.

Make any sandwich a wrap or opt for an Udi's® Gluten Free bun for just $1.50 extra

Each Oven-Baked Sandwich Box Lunch is individually boxed and labeled for your convenience. Served with Schlotzsky's chips, a freshly baked cookie, plus a pickle, hot sauce, napkins and a mint.